Fiberglass Boat Repair Oklahoma
Color Pro uses the latest technologies and materials to repair fiberglass boats from stress cracks, to major structural damage. We work with your insurance company to restore your boat to before accident condition. We also offer fiberglass fabrication for all your projects.
Professional Fiberglass Boat Repairs
Buff & Compound
Boat Painting
Custom Painting
Gelcoat Repairs
Color Matching
Metal Flake Matching
Structural Problems
Boat Floor Repairs
Stringers
Transom
Repairs
Replacement
Color Pro can restore the structural integrity of your vessel.
Professional Fiberglass Boat Repair in Oklahoma: Ensuring Smooth Sailing
Oklahoma's picturesque lakes and waterways attract countless boating enthusiasts who seek thrilling adventures and tranquil escapes. However, even the most well-maintained fiberglass boats may encounter damage or wear and tear over time. When faced with such issues, it's crucial to turn to professional fiberglass boat repair services to restore your vessel's integrity and ensure safe and enjoyable boating experiences. We understand the importance of professional fiberglass boat repair in Oklahoma and highlight the key factors to consider when choosing a reliable repair service.
Expertise in Fiberglass Repair
Repairing fiberglass boats requires specialized knowledge, skills, and experience. Professional boat repair technicians in Oklahoma possess the expertise to assess the extent of damage, identify the underlying causes, and implement effective repair solutions. They are well-versed in the latest fiberglass repair techniques, including gelcoat repairs, hull restorations, structural repairs, and more. By entrusting your boat to professionals, you can be confident that the repair work will be executed to the highest standard, ensuring optimal performance and longevity.
Quality Materials and Tools
Our professionals at Color Pro Fiberglass provide professional fiberglass boat repair services in Oklahoma utilizizing high-quality materials and state-of-the-art tools to deliver exceptional results. From premium-grade fiberglass fabrics to top-notch gelcoats, we source the best materials that match the original specifications of your boat. By using top-quality materials, our experts ensure a seamless repair that seamlessly blends with your boat's existing structure. Moreover, our advanced tools and equipment enable us to carry out repairs efficiently, saving you both time and money.
Comprehensive Repair Solutions
Whether your fiberglass boat has suffered from collision damage, cracks, blisters, or osmotic damage, our professional repair services in Oklahoma offer comprehensive solutions to address a wide range of issues. Our skilled technicians can perform gelcoat repairs to restore the boat's aesthetic appeal, fix structural damage to enhance its strength, repair cracks and blisters to prevent water ingress, and handle delamination issues to maintain the integrity of the boat's hull. By opting for professional repair services, you can be assured that all aspects of your boat's repair needs will be expertly addressed.
Timely and Cost-Effective Repairs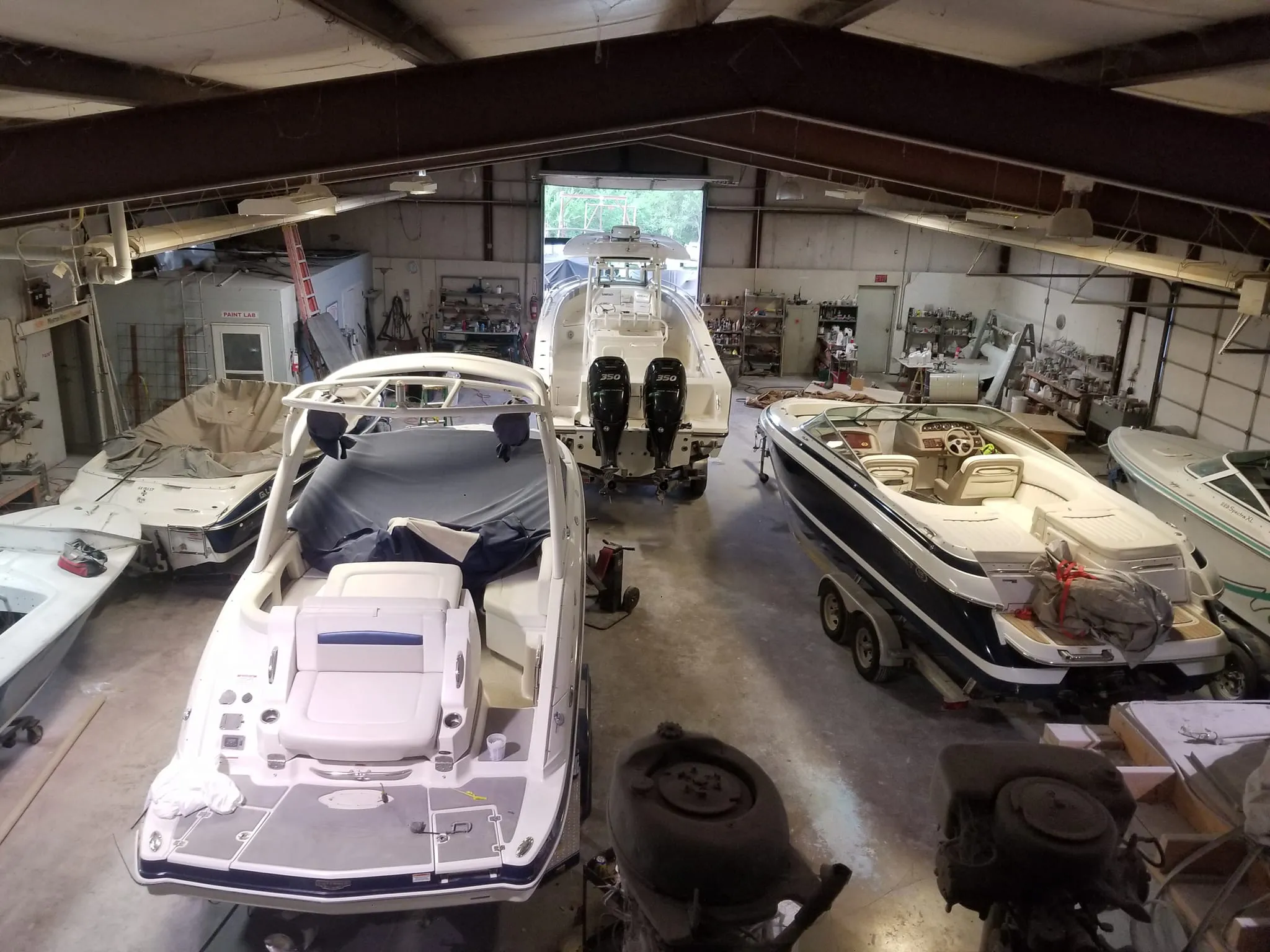 Our professional fiberglass boat repair services in Oklahoma understand the importance of timely repairs to minimize downtime and maximize your boating season. We strive to complete repairs within a reasonable time-frame without compromising on quality. Moreover, by entrusting your boat to experts, you can avoid costly DIY mistakes that may further damage your vessel and require additional repairs. Professional repairs not only save you money in the long run but also ensure that your boat is restored to its original condition, protecting your investment.
When it comes to fiberglass boat repair in Oklahoma, entrusting your vessel to professional repair services is paramount. Color Pro Fiberglass can assist you with all of your fiberglass needs. Our expertise, quality materials, comprehensive repair solutions, and commitment to timely and cost-effective repairs set us apart from amateur attempts or DIY projects. By choosing professional repair services, you can enjoy peace of mind, knowing that your boat will be restored to its former glory, ready to tackle the scenic waterways of Oklahoma once again.
Insurance Quotes Available
Color Pro is an approved fiberglass repair shop with most insurance companies. We will work directly with your insurance company to complete the needed repairs quickly and correctly.
Color Pro repairs & paints boat trailers.  We can get your boat trailer in top shape and looking like new. Call us for an estimate today!
Repair of Damage to Hull of Boat

Repair of Damage to Bayliner Boat

2008 Stratos Boat with Broken Windshield

Boat Trailer Repair & Boat Trailer Painting
Limited Lifetime Warranty
When we repair your boat it is backed with an original owner LIFETIME WARRANTY on all structural fiberglass and gel coat repairs, with the exception of manufacturer (factory) defects or defect stress cracks. Our warranty comes with the strength of two generations in business.
Call for an Estimate Today! 580-220-9500