Custom Boat Painting – Gelcoating
Color Pro Fiberglass has been custom painting boats for two generations. We can bring new life to your boat, apply gelcoat, and new graphics. Our trained staff has the experience and training to make your boat look just like new. We offer 100% customer satisfaction on every custom boat paint job. Bring your boat, or personal watercraft, to Color Pro Fiberglass for custom boat painting or personal water craft custom painting.
We can also repair any minor or major fiberglass damage on your boat, repair damage to the gel coating,  before performing a full custom boat painting.
Custom Boat Painting 2000 32′ Donzi Boat, Top Cap
Custom Boat Restoration/Custom Boat Painting 1977 Taylor Boat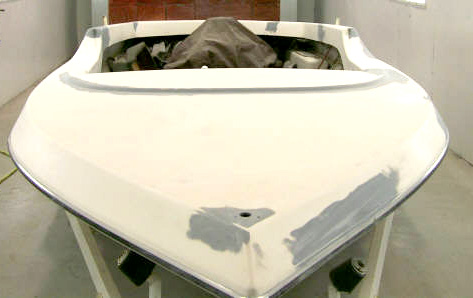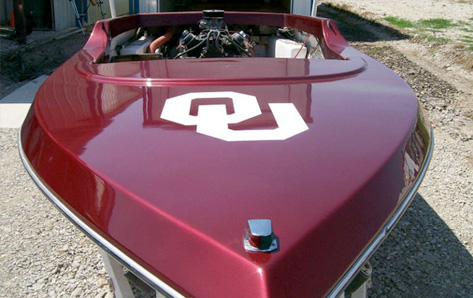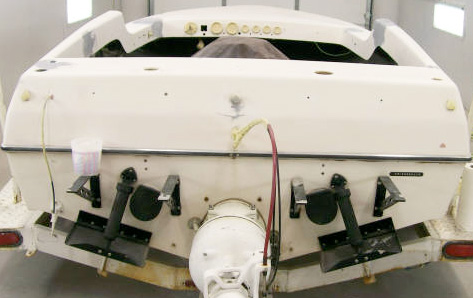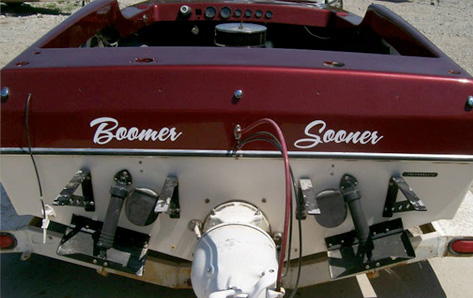 Before and After. Custom boat painting on 1977 Taylor boat
Custom Boat Painting Job 1994 Scarab Boat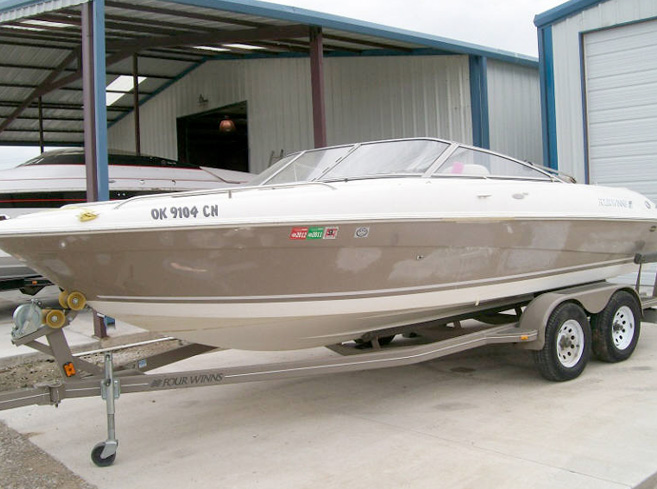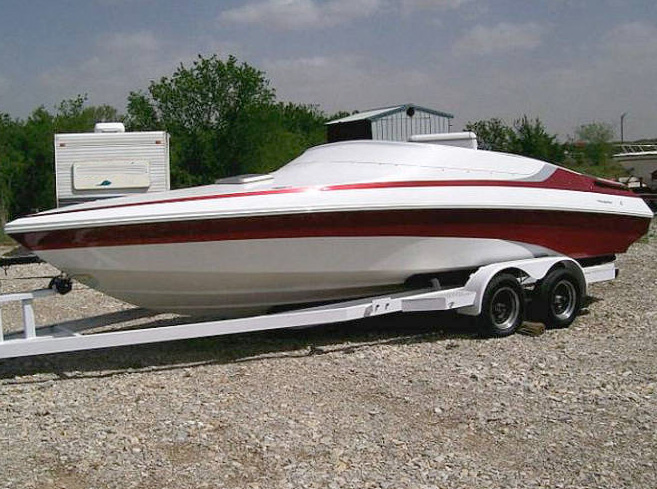 Before and After.
Custom boat painting completed by Color Pro Fiberglass, Scarub boat is lake ready!
Compounding & Buffing
Gel Coat Damage Repairs
The photos above show the marked improvement in the gel coating, on two different boats, after a compounding and buffing by Color Pro Fiberglass.  Many times this process is all that is needed to restore your boat, personal watercraft's Gel coating to it's original beauty. We left a visible "line" to demonstrate the difference of before and after compounding and buffing.
Color Pro Fiberglass is the company to turn to for quality gelcoat repairs. We are experts at Gel coating systems and keep abreast of the latest technology for Gelcoating.
Boat Painting & Gelcoat
Gel coating is part of a good boat paint job. Gel coating is required after repainting your vessel, except when we use DuPont marine paint. Applying Gel coat protects your vessel from the sun, water, and weather, giving your vessel a long lasting beauty that will last for years to come.  Gel coating also gives your boat that showroom 'new look'.
Bring your boat, personal water craft to the Gelcoat professionals – Color Pro Fiberglass!
Call us to schedule an appointment for a free estimate today!   Call 580-220-9500
Limited Lifetime Warranty
When we repair your boat it is backed with an original owner LIFETIME WARRANTY on all structural fiberglass and gel coat repairs, with the exception of manufacturer (factory) defects or defect stress cracks. Our warranty comes with the strength of two generations in business.
Call for an Estimate Today! 580-220-9500