Fiberglass Boat Repairs
Fiberglass Boat Repair Oklahoma & Texas
Color Pro Fiberglass has two generations experience making quality fiberglass repairs, gelcoat repairs, painting, graphics and restorations of boats, & personal water craft. We do it all, from minor surface damage, weak floor repairs, heavy structural fiberglass accident damage repairs, boat carpet, boat upholstery repairs, and full or partial boat restorations. Our exclusive Boat Capsizer allows us to make quality repairs more quickly, getting you back out on the lake faster.
If you are looking for a local fiberglass repair company that can provide professional fiberglass repairs on your boat or RV, Color Pro Fiberglass can assist you with your project.
Fiberglass Boat Repairs – Personal Water Craft Fiberglass Repairs
Fiberglass Repair Boat Facility
Color Pro Is the Only Fully Equipped Fiberglass Repair Facility in Texoma, and within a Five State Area. Our 8,500 square foot dedicated fiberglass repair facility is easy to find, equipped with the latest shop tools, and staffed with fiberglass repair professionals. We provide quality repairs using the latest technologies for fiberglass, gelcoat and marine finishes . Our shop is located near beautiful Lake Murray, South of Ardmore, Oklahoma, just east off I-35 at exit 24, the Lake Murray Lodge Exit. We are about an hour from Dallas, Texas and about an hour from Oklahoma City, Oklahoma.
The Fiberglass Repair Professionals of Oklahoma and Texas
Serving Oklahoma and Texas with professional fiberglass repairs for boats, RV's and watercraft.
Oklahoma and Texas Fiberglass Repair
Color Pro Fiberglass serves boaters, RV campers, and dealers, at Lake Murray, Lake Texoma, Arbuckle Lake, Lake Fork, Lake Eufaula, Lake Thunderbird, Lake Dallas, Lake Lewisville, Possum Kingdom Lake, Benbrook Lake, Eagle Mountain Lake, Oklahoma City, Dallas, Ft Worth. We serve any lake within 500 miles of our repair facility.
Recreational Vehicle Repairs
ColorPro Fiberglass specializes in repairing recreational vehicles, including RV's, travel trailers, 5th wheel travel trailers. If you have accident damage on your recreational vehicle, call ColorPro Fiberglass for all your fiberglass repairs.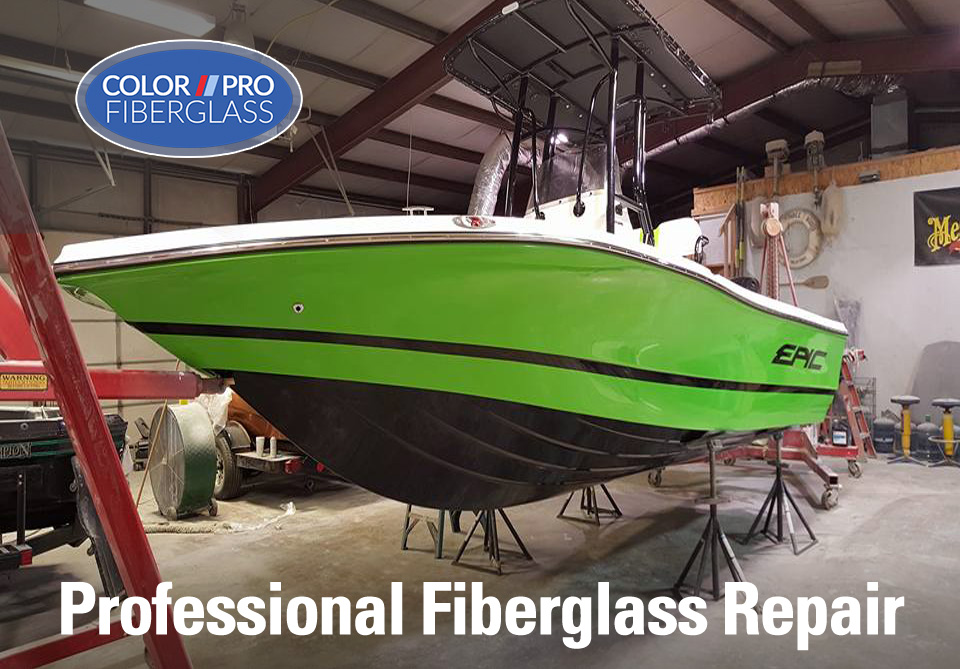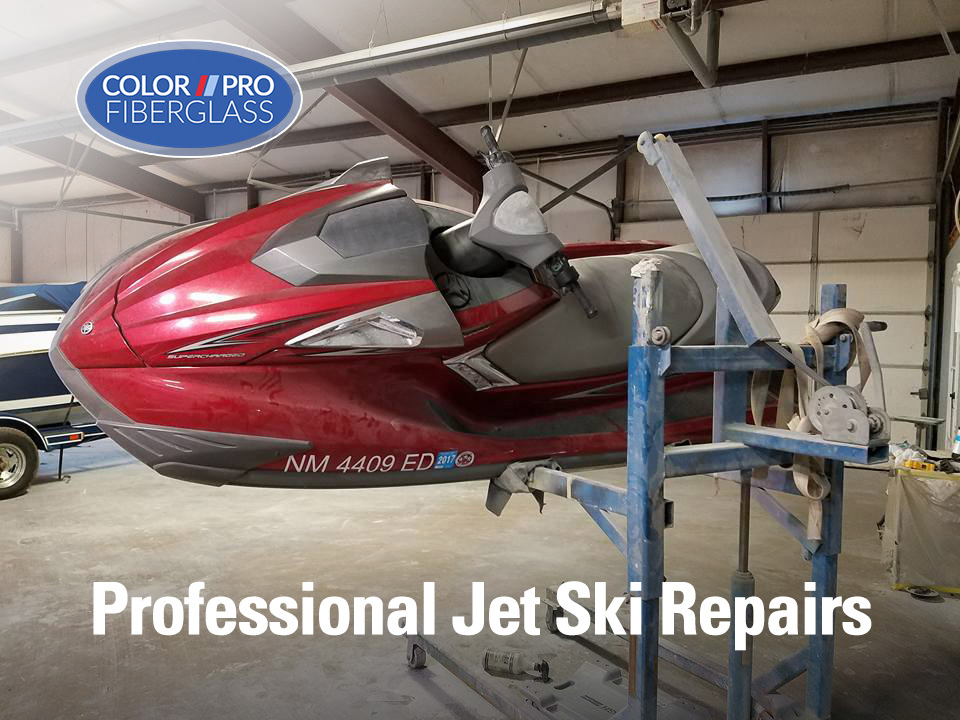 Limited Lifetime Warranty
When we repair your boat it is backed with an original owner LIFETIME WARRANTY on all structural fiberglass and gel coat repairs, with the exception of manufacturer (factory) defects or defect stress cracks. Our warranty comes with the strength of two generations in business.
Call for an Estimate Today! 580-220-9500